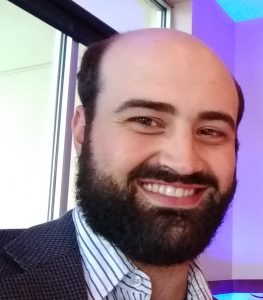 Hi! I'm Matt Siegman.
I grew up in Wichita, Kansas. After four years at Wichita State University, I received a Bachelor of Science in Electrical Engineering in 2008.
At WSU, I focused my studies on power systems. Nuclear power, transmission lines and distribution grids were very interesting to me. Unfortunately, jobs in these fields were hard to come by, so I ended up working at Bombardier in the Flight Test Center as a Software Engineer. I worked on a lot of internal projects in a range of languages: C, C++, C#, Perl, PHP, HTML, JavaScript, and seemingly everything else.
In 2013, however, that all changed, when I entered priestly formation as a Seminarian for the Catholic Diocese of Wichita, Kansas. Before entering seminary, I was active in my home parish. I would cantor (sing) and lector (read) at Sunday Mass. I'm a 4th Degree Member of the Knights of Columbus and have the honor of being Past Grand Knight of All Saints Council #9767.
Since entering seminary, my life has changed drastically. I earned a Bachelor of Arts in Philosophy at Kenrick-Glennon Seminary in St. Louis, MO in 2015. Going into philosophy school as an engineer, I did not expect to learn anything. I was surprised when I learned more than I could have imagined, especially in the works of the greats: Plato, Aristotle, Augustine, and Thomas Aquinas. After completing the Philosophy portion of seminary, I moved to Mundelein Seminary in Chicago, IL for Theology school.
I am currently in the 5th year of 6 total in my seminary studies, and am looking forward to ordination as a deacon in May 2018 and as a priest in May 2019.